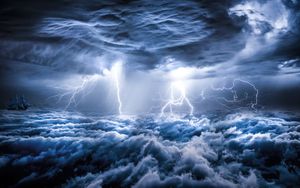 Let's make an album together!
Let's make a rock n roll album together!  You can be a part of making this dream come true xoxo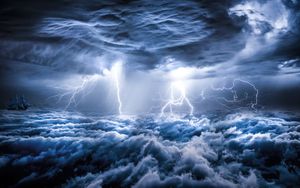 Hello Beloveds! 
If you know me, you know that I speak from my heart, and that everything I do comes from inside, my passion for writing, and expressing myself through my imagination, which is pretty wild most of the time. 
For so long, I held it all inside, suppressing my desire to let the creativity flow in every weird way that came to me, in my every waking hour and in my wildest dreams. 
Over the last couple of years, I have evolved and grown tremendously as a person, and as an artist.  The transformation I have undergone is almost indescribable. 
I can truly say that I have found myself, as a singer, a writer, guitarist, and overall performer. 
I learned how to write for my vocal/performance style, while staying authentic to myself and to my audience. 
Since then, I have written more than two albums worth of new material! 
Now, I have all these new songs and a more clear direction, and all I want, more than anything, is a fresh start, to get all this passion and conviction, swelling up in my soul, out into this album. 
Making music, performing, and writing songs is what I do best, and I want to share it with you, so please come a long with me on this incredible journey!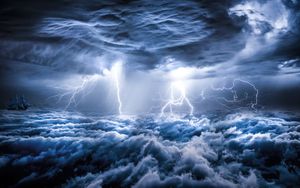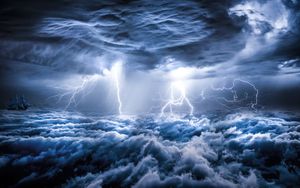 What We Need & What You Get 
Recording is very expensive though. There's studio time, producer, engineers, mixing, mastering, artwork, pressing, production of physical CD's, distribution, etc. It can easily add up to thousands.  That is exactly why I have never actually been able to record a full album.  I've always had to break it down to single releases. 
Here are some of the places your donation will go: 
PRODUCER & STUDIO ENGINEER – Vinnie Castaldo. He founded The Tone Factory  recording studios in 1999. The Tone Factory is one of the busiest studios in Las Vegas to date. He has been a professional engineer for  over 25 years, and was mentored by engineer/producer Larry Brewer (Sound Garden, Chris Isaak, Robert Cray), and has worked with some of the biggest artists, producers and mixer/engineers in the business. Vinnie also works for master mixer/producer Jimmy Douglass (Ray Charles, Aretha Franklin, The Rolling Stones, Led Zeppelin, Timberlan, Jay Z, Justin Timberlake, Missy Elliot, Pharrell Williams to name a few) 
STUDIO TIME– I'm lucky to have access to one of the best recording studios in Las Vegas!  The Tone Factory  has been serving the Las Vegas Valley for almost 2 decades, and has the best state-of-the-art vintage analog and digital tracking, mixing and mastering services, which will make this vinyl baby sound AMAZING!!. 
STUDIO MUSICIANS – I am lucky enough to have some incredible musicians in my band, that are willing to lend their talents to my album. 
MIXING TIME - The magic of recording relies on quite a few things, mainly the performance of the artist, and the engineer/producers ear. But once a song is recorded, you need a perfect listening environment to really dive in and get the mix to sit correctly.  The craft of mixing sounds is unique unto itself, with each engineer offering their own touch and advice, trying to get each instrument and track to sit in just the right spot.  We'll also be mixing at The Tone Factory. 
MASTERING - We wish we could describe in great detail the gentle art of Mastering.  It's the final stage when a song comes in, after mixing.  Sometimes you can mix a song in headphones, and it'll sound funny in your car.  Or you mix a song in the studio, and it sounds terrible on your cell phone.  It's not a job for just anyone, you need highly disciplined ears, an understanding of music, and a scientific understanding of the movement of sound waves.  It truly requires a "Master" to accomplish this task. 
PUBLICITY - Once the music is complete, I'm going to need a team to promote it, and guide me in a direction toward maximizing the reach of this incredible project I'm working on! 
MUSIC VIDEOS - If we should end up raising over our goal, which I really hope we do, then we can make a video for the single. Did you know that the cost of creating a proper music video generally STARTS at over $5,000? Scary! 
DISTRIBUTION - I will be using DistroKid to manufacture and distribute the album.  I've used them before, and I'm happy with their service.  I estimate that we will need $1,767.00 to print and distribute 1000 CD's, and significantly more if we print vinyl. 
OTHER IDEAS – I'm working constantly to create posters, t shirt designs, and lots more types of fun X Merch!   Do you have a merchandise idea?  I'd love to hear it!  If you have a cool T-Shirt design you've always wanted a band to use?  Give me a shout! 
It's ALL up to US. There are no record labels, and is completely independent, EXCEPT YOU AND ME!! 
Every dollar counts, and everyone will receive an all access pass, a digital download of the new single, and exclusive updates. There are many awesome offers, including signed copies of the CD, T-Shirts, custom made by me, stickers, autographed posters, etc., and some more one of a kind, up close and personal ones, like skype lessons, song writing sessions, signed lyric sheets and set lists.  You can get a private video chat or phone call.  It's up to you how much you want to get involved.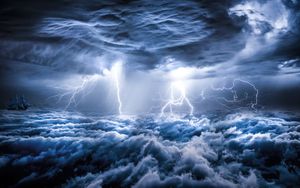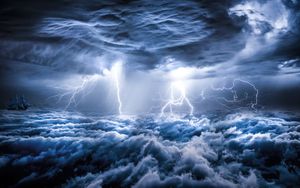 The Impact 
So, here's the deal, I am going into the studio to record an album for the first time, and this is your chance to be a part of creating it with me! 
This album will be full of raw, passionate, riff heavy rock n roll.  It will have attitude, excitement, emotion, and lots of soul. 
 I am really stoked about the new songs!  I plan on recording at The Tone Factory, in Las Vegas, NV. with Vinnie Castaldo.  He also engineered and produced my last two releases. I have always loved the warmth that comes out of that studio, and Vinnie is so great at what he does.  I can't wait to work with him again! 
Risks & Challenges 
Simply put, the more funds I have to work with, the more songs we can record. I would like to record 11 songs but If we don't reach our goal, I'm still going to record as many songs as I can.  Extra money would mean less corners cut and more put into making this album fly.  I'm super dedicated to this, and I have a team of people ready to help.  I just want to ensure that we hire the best people for the job, so we can give YOU the best we can! 
So, let's make a bad ass rock album together!! 
Jump in! Get involved! Right from the start, all the way to the finish, you are #1 to me, and it's gonna be a blast!